For more information, please contact us:
Staff Contacts:
Director of Women's Ministries
Ruthie Estes – email or 832-668-1861
THE SEWING CONNECTION
Come share your sewing expertise with our sewing group. It will be a great time of fellowship and connection while working on purposeful projects. Sewing Connection meets on Tuesdays from 9 a.m. – 2 p.m. on the 6th floor at our Downtown campus.
Plan to stay for fellowship and lunch! For more questions about the Sewing Connection group, please email Wanda Noles at [email protected]
UNITED METHODIST WOMEN
The United Methodist Women (UMW) is organized with the purpose of knowing God, supporting one another, and promoting global missions. The UMW strives to follow Christ's teachings to do acts of justice, mercy, and faith and to serve one another on an equal basis. As Jesus said, "Whoever wants to be first must be last of all and servant of all." Mark 9:35
Our local UMW Circles meet once a month for fellowship with an emphasis on missions.
For information about the Church Circle, which meets on the second Tuesday at 10:30am, call Jane Thompson at: 281-392-9437.
Women's Walk To Emmaus
Join us at the Kaiserh of Retreat Center in Tomball, TX for the Women's Walks to Emmaus.
What is Emmaus? Click here to learn more. Also, check out: Houston West Emmaus Community.
To learn more about the retreat center, click on: www.kaiserhofretreatcenter.com.
Upcoming Emmaus Walks
Visit www.hwec.org for upcoming Walk dates.
For help finding a sponsor, or to register for this inspirational time and fellowship with other Christian women, email Jeff Aldis for Downtown, or email Marj Cujko for West Campus.
Women's Ministry Prayer Walk
Ladies, there is power in praying together. In preparation for Holy Week, join us as we pray and walk 2.22 miles at your own pace. Walk begins and ends at Evelyn's Park in Bellaire with coffee, water and catching up. Prayer cards and a map will be available. Dress appropriately. All are welcome. To sign-up […]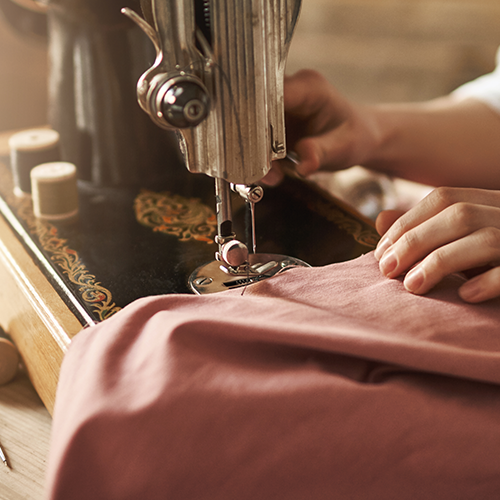 Sewing Connection
Come share your sewing expertise with our sewing group. It will be a great time of fellowship and connection while working on purposeful projects. Sewing Connection meets on Tuesdays from 9 a.m. – 2 p.m. on the 6th floor at our Downtown campus. Questions? E-mail Wanda Noles at [email protected] **The Sewing Connection group is for […]