For more information, please contact us:
Staff Contacts:
Director of Women's Ministries
Ruthie Estes – email or 832-668-1861
THE SEWING CONNECTION
Ladies who enjoy a relaxed and fun-filled day, are joining the Sewing Connection! New projects are being developed all the time…pillowcase dresses, crafts and gifts for the Fall Bazaar and more.
Ongoing projects include caps for the homeless, baby layettes, neck coolers for our troops, robes, lap quilts and bibs for hospitals. Patterns are very easy and are geared for the beginner seamstress. Any and all are invited to take part in the sewing missions. Come learn new skills or share your expertise with others.
Plan to stay for fellowship and lunch! Meet the group in Room 606 at 9:00am on Tuesday.
UNITED METHODIST WOMEN
The United Methodist Women (UMW) is organized with the purpose of knowing God, supporting one another, and promoting global missions. The UMW strives to follow Christ's teachings to do acts of justice, mercy, and faith and to serve one another on an equal basis. As Jesus said, "Whoever wants to be first must be last of all and servant of all." Mark 9:35
Our local UMW Circles meet once a month for fellowship with an emphasis on missions.
For information about the Church Circle, which meets on the second Tuesday at 10:30am, call Jane Thompson at: 281-392-9437.
Women's Walk To Emmaus
Join us at the Kaiserh of Retreat Center in Tomball, TX for the Women's Walks to Emmaus.
What is Emmaus? Click here to learn more. Also, check out: Houston West Emmaus Community.
To learn more about the retreat center, click on: www.kaiserhofretreatcenter.com.
Upcoming Emmaus Walks
Visit www.hwec.org for upcoming Walk dates.
For help finding a sponsor, or to register for this inspirational time and fellowship with other Christian women, email Jeff Aldis for Downtown, or email Marj Cujko for West Campus.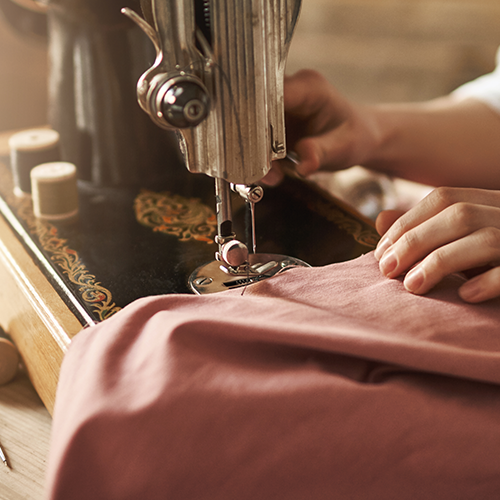 Sewing Group
Come learn new skills or share your expertise with others Ladies who enjoy a relaxed and fun-filled day, join us at the Sewing Connection! New projects are being developed all the time. Ongoing projects include caps for the homeless, baby layettes, neck coolers for our troops, robes, lap quilts and bibs for hospitals, pillowcase dresses, […]