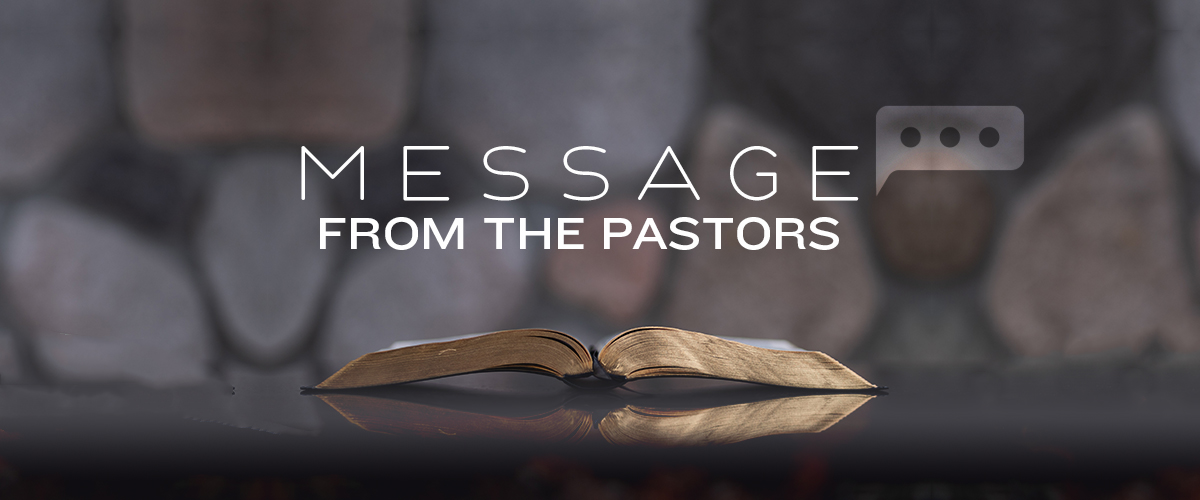 Stay up to date with all that's happening at First Methodist Houston.
Hello First Methodist Houston Family,
In referring to the newly established U.S. Constitution, Benjamin Franklin is credited with the phrase, "our new Constitution is now established, everything seems to promise it will be durable; but, in this world, nothing is certain except death and taxes." 
Implicit in Franklin's words is something else that is constant: change. Our world is constantly changing, as new political leaders are elected, new technologies are introduced, or the economy is growing or contracting.
We feel this acutely in church congregations that are constantly being shaped and reshaped over time – as people are born and as they die, as new people move into our communities and beloved friends move away, as pastors and staff retire or are reappointed and new leaders come. In the church, as in life, one thing is for sure: we are constantly in the midst of change.
The church is always living in the midst of change within and in the world around. Change challenges us to learn new ways of sharing the old, old story of Jesus and his love. It requires us to live in faith that our God who is the same yesterday, today, and forever, will guide us to be Christ's hands and feet in the face of uncertainty and possibility. Change means that some old things have to be celebrated and laid to rest so that new things can be born. It beckons us to look at the gifts that we have inherited and imagine how to leverage what we have been given to steward for highest and best impact for God's kingdom.
The Apostle Paul provides wisdom for facing the challenges that come from change.  In the letter to the Philippians (3:12-14), he writes, "Brothers and sisters, I do not consider myself yet to have taken hold of it. But one thing I do: Forgetting what is behind and straining toward what is ahead, I press on toward the goal to win the prize for which God has called me heavenward in Christ Jesus."Friends, I believe that exciting days, are ahead for us at First Methodist Houston. God has blessed us in so many ways and has given us all that we need to do the work that God has called us to do. When we fix our eyes and center our lives on Jesus, our Savior, we will live in the hope of resurrection. Ben Franklin said that the only certainties in this world are death and taxes (and change). While that may be true, our faith speaks a better word, reminding us there is an even greater truth that will carry us through whatever may come: that Jesus Christ is Lord and that God is with us always; and that, is the very best of all!
Yours In Christ,
Lance