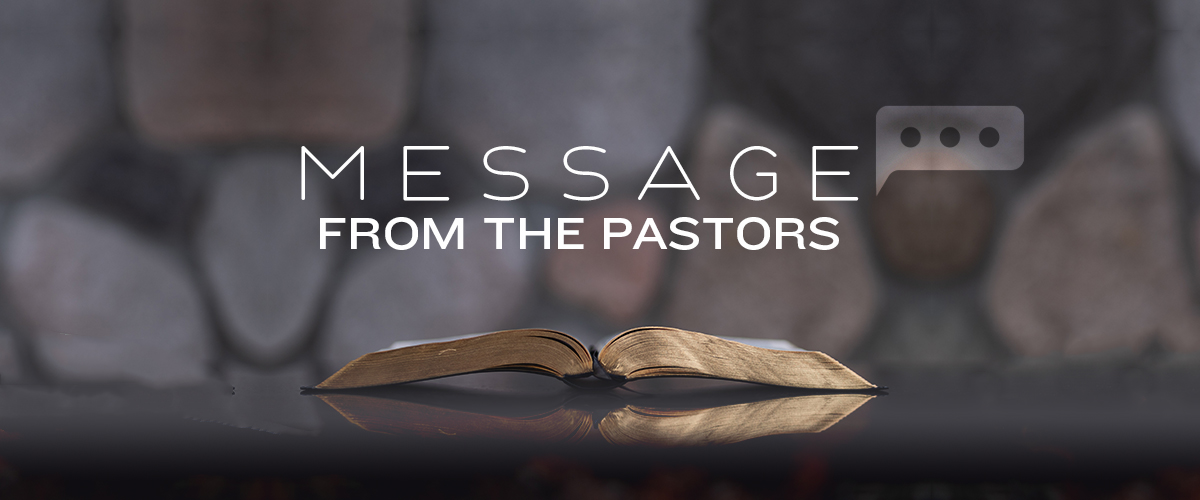 Stay up to date with all that's happening at First Methodist Houston.
In the days to come, the mountain of the Lord's house shall be established as the highest of the mountains, and shall be raised above the hills; the nations will stream to it.
Many peoples will come and say, 'Come, let us go up to the mountain of the Lord, to the house of the God of Jacob; that he may teach us his ways and that we may walk in his paths.'
For out of Zion shall go forth instruction, and the word of the Lord from Jerusalem. O house of Jacob, come, let us walk in the light of the Lord!     – Isaiah 2:2-3, 5
Happy New Year!
I know you may be thinking, "that's a little early, don't you think? We are a month away from all of that!" While that is true on the cultural calendar, the church calendar, which shapes the rhythm of our year around life of Jesus, holds the first Sunday of Advent as the beginning of the new year. So, Happy New Year, Church!
Advent, which developed as a season in the church during the 4th century and has been widely practiced across churches worldwide since the 6th century, comes from a Latin word, which means, "coming" or "visit."  It is a season that begins four Sundays before Christmas and ends on Christmas Eve. The focus of this season is on preparation – as we prepare our hearts and our homes for the celebration of the birth of Christ at Christmas, we prepare our lives for Christ's return.
Christ's second coming is the fulfillment of Christ's incarnation, death, and resurrection and is the event that all of history is moving towards.  Advent renews our anticipation in the reality that we proclaim at the Table: Christ will come again! It points to the time where God will make all things new in Christ, to a world free from sin, death, and decay – where we will be free from all that separates us from God and from one another.
How are you anticipating and preparing for the return of Christ? I encourage you to adopt a practice this Advent that helps create space in your schedule for growing in your faith. You can begin or end each day with the lighting of a candle and the reading of a devotional or scripture and ending with prayer. 
If you're looking for a place to begin, I would suggest reading a chapter a day the Gospel according to Luke. If you begin today, you will finish on Christmas Eve! You could do this alone, with members of your household, or by calling a friend or relative on the phone.
I also encourage you to find a place where you can offer hands-on service during this season; for in serving, we experience Jesus in the face of others. Whatever you choose, I pray this will be a season of wonder, joy, and transformation.
At the beginning of the book of Isaiah, the prophet provides a vision of a world renewed – where God's people would be like a high mountain that would draw others to come and learn to walk in God's ways and in God's light. This vision ends with a picture of the transformation that comes from its fulfillment:
"they will beat their swords into plowshares and their spears into pruning hooks. Nation will not take up sword against nation, nor will they train for war anymore."
In order to live today as that future reality were already coming to pass, the prophet calls them to action in the present moment, "Come, descendants of Jacob, let us walk in the light of the Lord."
This is the world we, too, are longing for. This is the world we know, in faith, that Christ will usher in. This is the Advent journey. So, as we begin this new church year, let's become signposts that point others to the hope we ourselves have found.
Come, Church, let us walk in the light of the Lord.
One Together Stewardship Campaign Update
Here is our progress to date on our One Together Stewardship Campaign for 2023 Ministry and Mission:
General Ministries: $1,707,493
Missions: $247,245
As a benchmark, in a normal year, we would anticipate Mission pledges totaling $300,000 and non-pledged income for Missions totaling $120,000.
It is challenging, at present, to provide an accurate benchmark for pledges to general ministries (and we are working hard to establish reliable benchmarks and metrics for the future!). However, here is some data that might be helpful in gauging how we are doing.
Over the last 12 months, our total income applied to general ministries (excluding extraordinary gifts and draws from our line of credit) was $5,524,478. Of that, $3,975,672 came from tithes and offerings. We have not had an annual campaign for general ministries since 2019 (a pre-COVID year) and data from prior years shows a wide variance between pledged and non-pledged income from tithes and offerings.
Given that we are reestablishing the practice of an annual campaign and rebuilding this capacity within our organization, it is important to establish a benchmark that is a stretch, but attainable. Therefore, I am setting $2,000,000 as a goal for pledges toward our general ministries (anticipating the rest would come as non-pledged income).
This is a great time to make a commitment to our ministry and mission for 2023 through a pledge to our One Together Campaign to help us reach our goal. Every commitment matters. Pledges can be made by placing a pledge card in the offering plate or box on Sunday morning at any of our services, by mailing your commitment card to the church office downtown, or online at fmhouston.com/one-together.
Thank you! Your generosity enables us to make a difference in one another's lives and to bring hope and transformation to our city. Thank you for being the church… one together!
Here's Some Of What Else Is 
Happening At First Methodist!