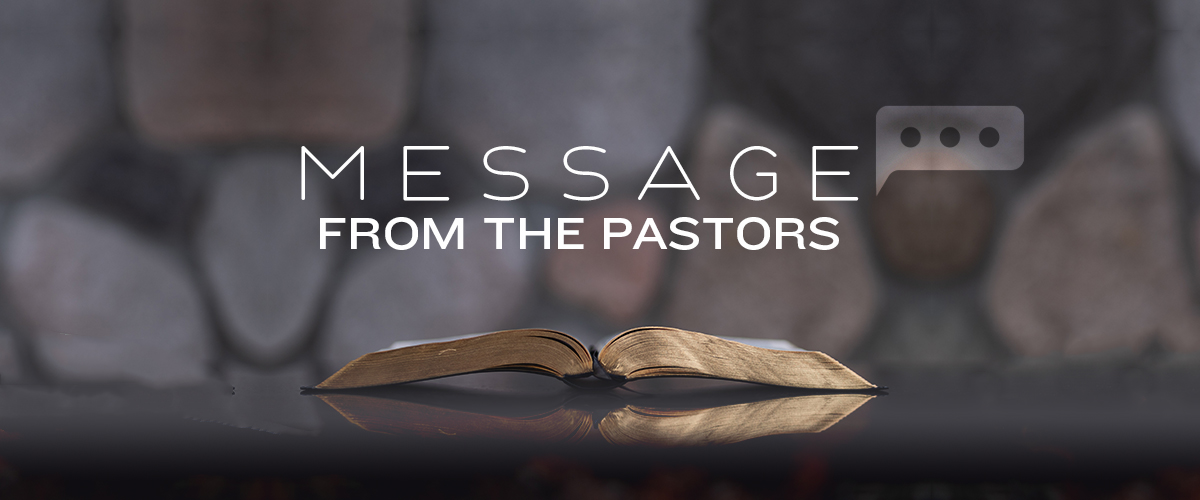 Stay up to date with all that's happening at First Methodist Houston.

Dear Church Family,
It is hard to believe that we are nearing the end of Lent. I have enjoyed exploring the book of Exodus with you throughout the season as a part of our Wilderness series. You will not want to miss this Sunday as we learn that even when we fall, God is committed to being in relationship with us.
Palm Sunday, which kicks off Holy Week, is a little more than a week away. I encourage you to take the entire Holy Week journey with your church family. We will have special services on each campus for Palm Sunday, Maundy Thursday, and Good Friday. Then, on Easter morning, we will not only be celebrating Christ's resurrection at each of our regular worship services, but we will be having a special Easter Breakfast and Egg Hunt for families at 10 a.m. on both campuses. You can learn more about all of these opportunities below.
Additionally, we are also offering the opportunity for you to dedicate Easter lilies in honor or memory your loved ones. Lilies are $30/each and may be purchased online. The deadline is next Sunday, April 2. More information is below.
I also want to share some information on transitions happening on our West Campus. Starting this Sunday, our children and youth will be gathering in their new spaces in the 3663 Westcenter building for Sunday School at 10 a.m. Altar-Umoja returns to Hinson Chapel for worship starting this Sunday at 11 a.m. and will meet for "Swallowship" in Room 320 following their service. Next Sunday, The Source will move to Room 320 in 3663 Westcenter and slightly adjust their worship time to begin at 11:00 a.m.
These moves are exciting and will not only help us to be better stewards of the financial resources we have been entrusted with, but it will put our ministries in right-sized spaces that will bring renewed energy and growth.
Finally, I want to update you on our One Together Stewardship Campaign. Currently, we are only $21,652 short of reaching our $2 million goal in pledges toward General Ministries and $20,540 short of reaching our $300,000 goal in pledges towards Missions. We are so close! If you would like to make a pledge, you may do so at fmhouston.com/one-together.
We are in the midst of renewal and revival at First Methodist Houston. I can feel the Holy Spirit moving among us as we grow healthier and stronger every week. We have so much to be thankful for. Thank you for your faithfulness and commitment to Christ. Thank you for being the church!
See you Sunday!

Lance 
Pastor Lance
Senior Pastor Lance Richards
First Methodist Houston
[email protected]
Here's Some Of What Else Is 
Happening At First Methodist!