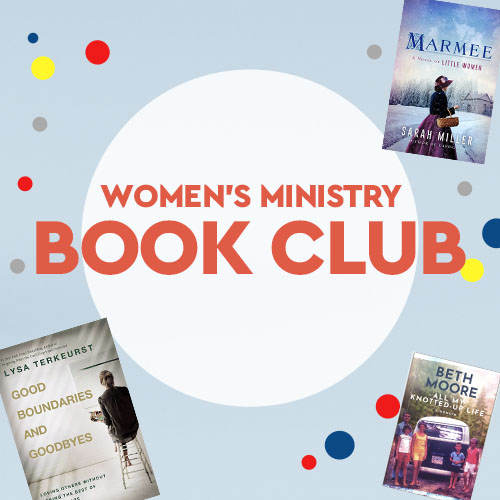 Women's Ministry Book Club
Want to spend time with a good book? Come join our Women's Ministry Book Club as we read books written to encourage and inspire us in our faith. The Women's Ministry Book Club will meet at various homes on the 1st Wednesday of every month.
Each meeting is from 7:00-8:30 p.m.
We will NOT have a meeting in the month of December
Due to limited capacity, registration is required. Once you have been added to the group, you will receive more information.
Contact Ruthie Estes at [email protected] to register or get more information.