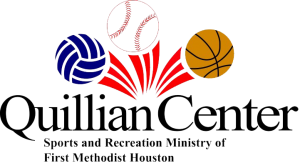 Job Description
First Methodist Houston is looking for a creative and energetic Programs Manager to support and create recreational programs for children ages 5-14, that are safe, focus on positive teachings, encourage healthy relationships, and instill God's love and grace to all participants.
Duties and Responsibilities:
Assist with the day-to-day operations at Quillian Center's after-school program and summer day camp program to ensure Quillian Center is complying with state minimum standards for childcare centers, set forth by Texas Dept. of Family and Protective Services, and Day Care Licensing as well as maintaining American Camp Association standards for summer camps.
Provide a safe environment for children under our direct care and foster positive relationships with families in our program.
Responsible for the planning and coordination of daily activities, games, athletic events, enrichment classes, special events, and other programs for children, youth, and adults, during the summer and throughout the year.
Create daily lesson/activity plans and manage children and staff records.
Administer health, wellness and first aid to students and staff as needed.
Manage student's behavior and discipline as needed and report issues to childcare director.
Manage after-school and summer camp staff including staff training, daily schedules, monitor interactions with staff and children and provide resources and aid to staff when a conflict arises.
Communicate effectively to staff, students, and parents.
Develop and manage a CIT (Counselors in Training) program during the summer.  Assist with pool/concession operations during the summer. Schedule and train concession workers accordingly.
Coordinate individual and group volunteer efforts.
Enhance the "spiritual development" of the participants of Quillian Center and their families. This includes weekly chapel time during camp and after school programs, and connecting children, youth, and adults to the life of the church, whenever possible.
Additional duties and special projects as assigned.
Qualifications:
Excellent oral and written communication skills.
Proficient in Microsoft Word and Excel
First Aid, CPR & AED Certified
Education & Experience:
High school diploma required. College degree preferred.
Child Care License or Certification preferred.
2+ years of experience in a childcare setting.