Sunday Bible Studies
Mid Week Bible Studies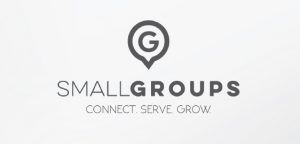 Overview
Small groups are designed to develop intentional communities that are committed to encouraging and supporting one another as members of the body of Christ, called to love others and to be a light that points to God's amazing grace.
Living in a world that seems to be constantly demanding our attention, it can be hard to make time to connect with God and our Christian community.  Sunday messages and worship experiences that speak deeply to us, quickly fade away with the business of life that seems to overtake and control us.
A small group provides hope; a safe place for you to reset, refocus, and return to God during the week; a circle of friends that encourages and lifts one another up through the struggles of life;  communities that challenge one another to go deeper into what it means to live and love as Christ.
At First Methodist, Small Groups are primarily focused on Christian community building and accountability, although Scripture and related Christian content is also an important component.   Typically small groups meet weekly or bi-weekly, usually at a location other than the church and they are limited in size.
Small groups begin by following Andy Stanley's study, "Community," which facilitates a process to build deep relationships among group members.  At the completion of the study, participants commit to meet and disciple one another for six months or a year, selecting their own topics of interested related to their spiritual growth.  We invite you to be transformed and experience true and authentic community!
Click here to see our Small Groups Roadmap.
Click here to see our Small Groups Connect Curriculum.
Small Groups – Downtown
Contact Ken Coneby,
Director of Small Groups.
kconeby@fmhouston.com or 832-668-1879