First Students is the student ministry of First Methodist Houston. Our ministry, designed for grades 7-12, is a place for students to connect and grow with each other and God through relevant and engaging worship, small groups, missions, and fun special events. Find your campus and meeting time below, and get connected today. You belong here!
SUNDAY WORSHIP
Join us each Sunday morning for upbeat worship, food, games, fellowship, and a lesson centered around our king, Jesus. Join with other students as we learn together what it means to be a follower of Jesus and how to grow into a deeper personal relationship with Him.
Downtown Campus
1320 Main Street @ Clay
Middle  & High School School (Grades 7-12)
Time: 9:50 – 10:50 a.m.
Location: 6th Floor
West Campus
10570 Westpark Dr
Middle & High School (Grades 7-12)
Time: 10-11 a.m.
Location: Quillian Gym
Small Groups
Small group is a fun and safe place to connect with friends, new and old, and have honest conversation about God and life. Groups are led by an adult leader that walks students through conversations related to the current message series. Contact your campus youth director to join a middle school or high school small group. Get connected, go deeper, join a small group!
Missions
We believe that God has called us each through the great commission to serve the world near and far. First Students provides weekly mission opportunities, locally and globally, to serve those around us. We encourage all of our students to consider getting involved in a mission project as we learn what it means to be the hands and feet of Jesus. Contact your campus youth director to hear about all that we are currently doing in our communities as well as upcoming mission opportunities.
Contact Us
We would love to chat with you! For any questions or more information, please feel free to email us or give us a call.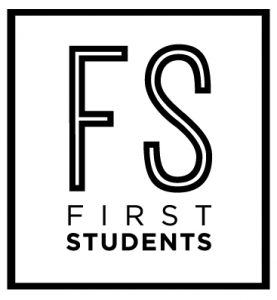 Follow First Students on Instagram 

  Join First Students on Facebook
Special Events
We are all about having a good time! First Students regularly host or attend special events such as: camps and retreats, themed parties, lock-ins, recreational activities, mission trips, fundraisers and more!
Upcoming Events
Nicaragua High School Mission Trip
June 22-29
Contact Katie Calhoun for more information.