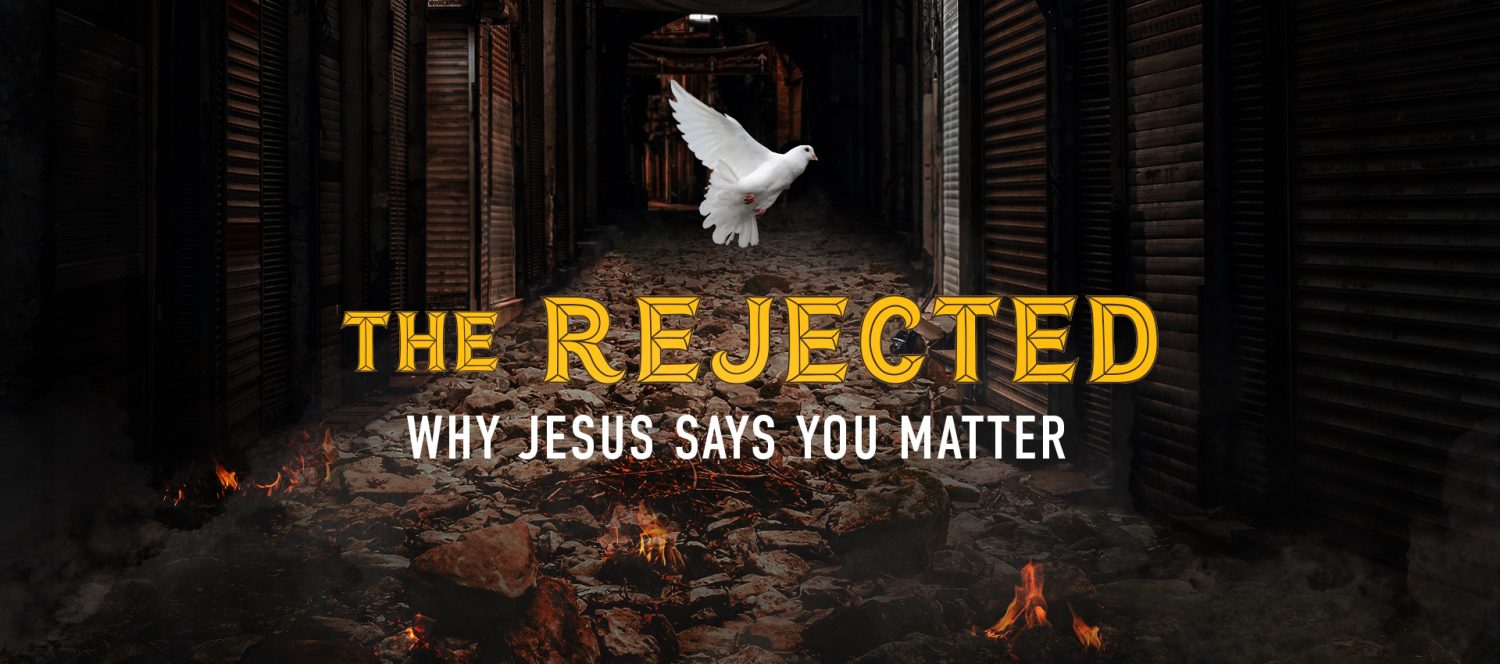 The Kingdom of God is not a part of the world, but in conflict with it.
When the world goes one way, we are often called to go another. What the world values, Jesus told us to leave behind. And what the world ignores, Jesus raised up as an example of how we are to live our life.
This Lenten season, we are looking at those groups – the shamed, the outcast, the poor – that the world puts lowest, but Jesus told us are actually the highest in the Kingdom. Jesus very often valued lives that people didn't expect, like children, tax collectors, and foreigners. Jesus' message was not about religious practices and attending worship, it was about seeking peace and justice and extending grace to all.
In his time on earth, Jesus looked at the heart, and sought out those whose hearts were willing to see the truth of God's Kingdom. It was a stunning turn from what his listeners expected, but this message isn't unique to the Gospels – it's a message God has been showing the world from the very beginning of time.
Study
Lent is an invitation to go deeper. To that end, we'll be publishing a study that goes along with each Sunday's messages and scriptures – though the study is designed to stand alone, and can be enjoyed with or without the sermons. Every week, Pastor Ken will be adding a new entry, giving you a chance – as a small group, a Sunday school, or just as yourself – to go a little further.
We'll have all of the studies up and available, along with that week's messages, so feel free to join in any time.
Week Three: The Rejected Priority
Week Four: A Focus on the Fringe
Sermons
March 8
Ken Coneby – "Getting Called Out By Jesus" – Audio – Video
Brandi Horton – "Getting Called Out By Jesus" – Audio
March 15
Andy Nixon – "God Sits With Sinners" – Audio – Video
March 29
Andy Nixon, Traditional – "The Marginalized Embraced" – Audio – Video
Brandi Horton, The Source – "The Marginalized Embraced" – Audio – Video