We know that Palm Sunday won't be the same without getting to see all of our kids file in, waving palm branches. Another thing we've lost this Lenten season. Or is it? We thought, who says we can't have a Palm Sunday processional – even if we've got to do it from where ever we all are?
So, we're turning our Palm Sunday processional purely mobile – and we need your help. Send in videos of your children processing, waving palm branches – or, whatever you can find that's the nearest thing! Get creative and have fun. This is a joyous event every single year – no reason why it can't be this year, too.
Here's what we need:
Instructions
1. Grap your phone and shoot video of your kids having their own "processional," around the house or the yard or the neighborhood, where ever you are, using whatever you can find to use as palm branches.
2. Make sure you've got your phone turned "landscape" and not "portrait." Like this: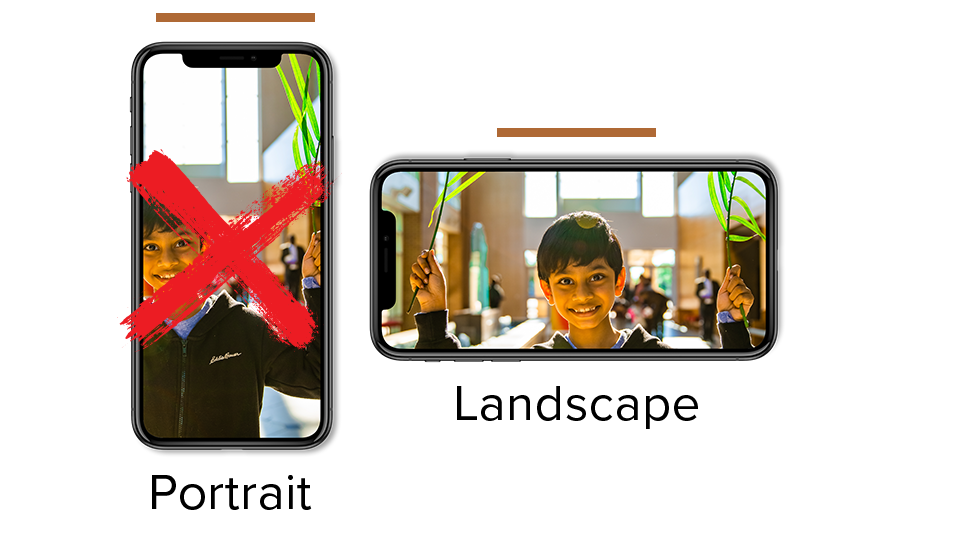 3. Once you have the video, the absolute best thing you can do with it is upload it to our Dropbox folder! Just click the link and follow directions.
4. If you can't get that step to work, go ahead and email the clip in to our Communications Director, Ben Wyman, at [email protected].
5. Make sure all submissions are in by Friday at noon!


Thanks so much for being a part of this! We're excited that, no matter what happens, we can still be the church together.