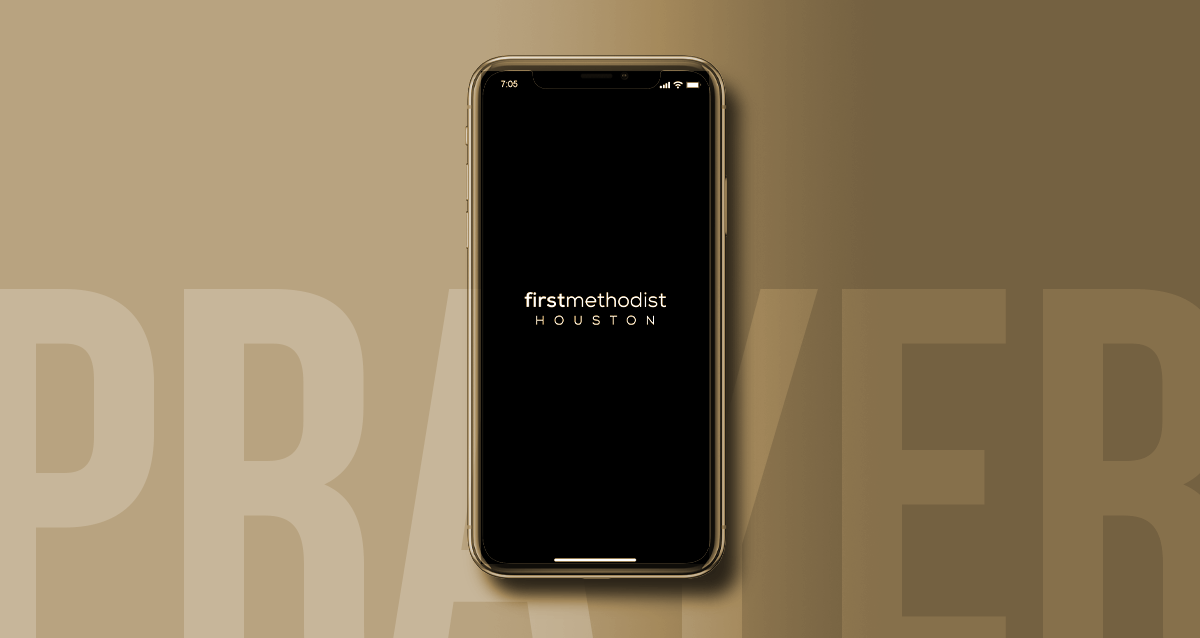 First Methodist Houston introduces our new app. Over several weeks, First Methodist Houston has been designing an app to be a part of our Prayer Movement.
FMH Prayer movement is about discernment and clarity as we move into a new season as a church community in the body of Christ. Our app is another platform of communication with our congregation where we can join together in this new season of prayer.
In the app you will be able to receive notifications for our daily prayers, view current sermons, learn about events for the prayer movement and communicate with one another about the prayer movement.
If you would like to join us on the app, you can download our app in the app stores.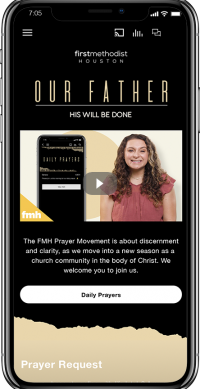 A Year Of Prayer & Discernment
As we move into a year of prayer and discernment for First Methodist Houston, we begin by preparing our hearts to hear from God. If you would like to learn more about our Prayer Movement, please visit our prayer movement page.
Learn More