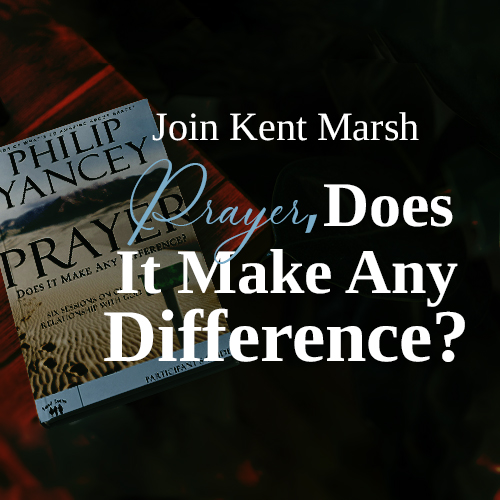 Prayer, Does It Make Any Difference?
What is Prayer? How Does It Work? More importantly, does it make any difference?
Join Kent Marsh, Bible Study teacher  for six weeks of thought-provoking and inspiring video-based sessions about prayer. Based on the book, Prayer, Does It Make a Difference? by author Philip Yancey, "you will learn the very heartbeat, the most fundamental, challenging, perplexing, and deeply rewarding aspect, of our relationship with God – prayer." This study is highly recommended by Deborah Nixon, Rev. Ann Spears and the FMH Prayer Group that studied the book together.
The location of the class as at our west campus in connection point also known as the prayer room. If you are unfamiliar with the west campus, connection point is located in the back of the worship center.
For more information, and to sign-up, contact Kent Marsh at [email protected]