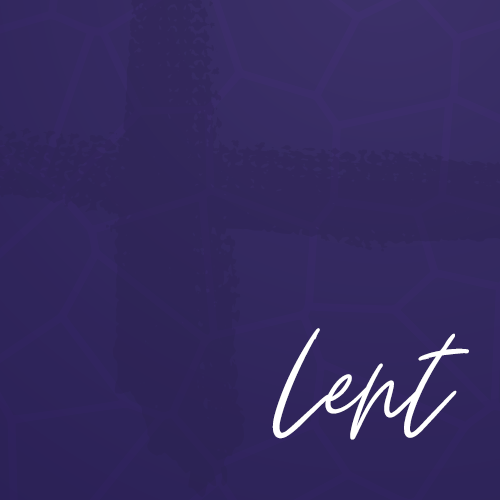 Lenten Prayer for March 30, 2021
Everyone who knows me knows about my passion for animal rescue.  I foster dogs until they are adopted into approved forever homes.  I want the dogs covered with mange, the sick, the broken, the abused, the injured, and the abandoned.  I want the seniors that are surrendered to shelters because they are infirm.  I want the dogs waiting on the daily euthanasia list because they're deemed "unadoptable" or their length of stay at the shelter has come to an end.  They all share one thing in common:  fear.  As I watch them thrive and heal, I know what they don't know; they will never worry about food and shelter again.
Every day this reminds me of one of my favorite Biblical promises.  In Matthew 6:25-27 and 33-34, Jesus says,
(25) "Therefore I tell you, do not worry about your life, what you will eat or drink; or about your body, what you will wear. Is not life more than food, and the body more than clothes? 26 Look at the birds of the air; they do not sow or reap or store away in barns, and yet your heavenly Father feeds them. Are you not much more valuable than they? 27 Can any one of you by worrying add a single hour to your life?
33 But seek first His kingdom and His righteousness, and all these things will be given to you as well. 34 Therefore do not worry about tomorrow, for tomorrow will worry about itself. Each day has enough trouble of its own." (NIV)
This past year has been challenging, to say the least, for all of us in different ways.  Worry due to the uncertainty about health, jobs, finances, safety for our frontline and first responders, and not knowing when we'll see family and friends in person again, can cause us to fear the future.  But the one certainty we can rely on is God's perfect plan for each of us.
Dear Gracious Heavenly God, We can't always see it, but we know by faith you see past our present circumstances and have us in your perfect plan.  Help us to remember that you care for the birds and the animals and how much more you love and care for us, your children.  Forgive us when we question your promise to take care of tomorrow's troubles.  Help us to seek your kingdom today.  Thank you for meeting our needs abundantly.  You see beyond our brokenness and imperfections because we are made whole in your love for us.  During this season of Lent, prepare our hearts so that we can celebrate the greatest sacrifice you gave us –– sending your Son to the cross so that we can claim your promise as beautifully expressed in a hymn:  "Because He lives, I can face tomorrow; because He lives, all fear is gone".  We pray in your Son's precious and holy name, Amen.
Written by:  Mary Jean Carter (DIVAS Class)