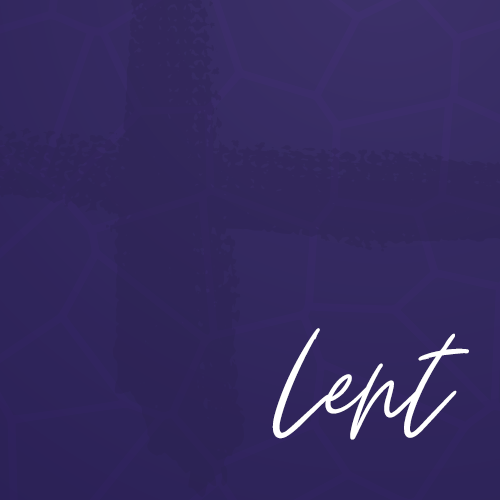 Lenten Prayer for April 3, 2021
Heavenly Father,
Thank you, Lord, for the blessings of this day – for your creation in all of its glory and for the opportunity to give thanks for salvation through your Son, Jesus Christ.
Lord, forgive our inability to stay focused on your presence and for those times our minds drift from you to the worries of the day, concerns for the future, and everything that we cannot control.  We know that through you all things are possible, but we struggle with our pride as we want to control our own lives instead of accepting your plan for us and the world.
Lord, in these days we worry about so many things:  our health, our loved ones, our country, the earth, our leaders, our livelihoods, and our freedoms.   And yet, two thousand years ago, on this day – the day before the stone was rolled away – how did the followers of Jesus feel?  What doubts did they have? What hopes did they hold?  Did their faith sustain them?   We are blessed and blessed beyond measure, for we know that the stone was indeed rolled away and that you rose from the dead and brought salvation and grace to us forevermore.   Lord, thank you for the ultimate gift – one without measure or bounds.   Open our hearts and fill them with joy for the experience of Easter in this season and in all seasons!
Lord, bless our church, our families, and all of those we hold dear.  In your name we pray, Amen.
Written by:  Brett Mossman (Gospel of Luke Small Group)