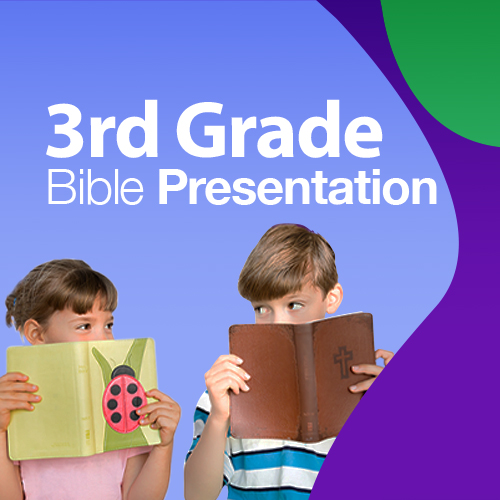 3rd Grade Bible Study
We invite you and your family to a very special day at First Methodist: Third Grade Bible presentation on Sunday, September 25th during worship. This is one of the rites of passage for our children, and a beautiful First Methodist tradition as they, too, are learning to become people of The Word.
Third graders are at a time of readiness to receive their Bible: They are developing their reading skills. They look up to "models" or "heroes" of faith. They can recognize the need for forgiveness of their sin and a relationship with Jesus Christ. They are developing consciousness of right and wrong, and are able to make deliberate choices. They are INTERESTED in God, Jesus, and the Bible.
Third graders will receive a NIV New Adventure Bible, with age appropriate study aids. God's Word is a gift to us all, and we are honored to present 3rd Graders with their very own.