The Gradual and Safe Reopening of Church
We are ready! Are you? Our team has made sure our facilities are as safe as can be.
On Sunday, October 4, First Methodist will begin in-person worship with our traditional service Downtown at 11:00 a.m.,The Source at 11:11 a.m. on the West Campus, and Altar-Umoja, our contemporary African infused service, will also resume live services on the West Campus at 11:00 a.m. Of course, for those who choose to worship online, everything First Methodist does online will continue.
Please note: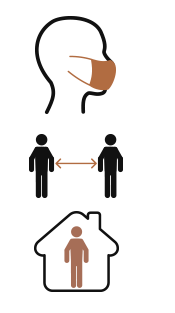 There will be no nursery, children, or youth ministries at first.

Bring activities for children and youth with you. (Coloring pages, Reading Book, Crafts)

Worship services will be simplified – no bulletins, offering plates.

Singing will be less.

People with at risk conditions should worship online.
---
COVID-19 Everyday Prevention Actions
The Centers for Disease Control and Prevention is working to help keep you and your community safe from the threat of novel, or new coronavirus. Take the following everyday steps to help avoid the spread of all respiratory viruses: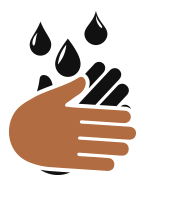 Wash your hands often with soap and water for at least 20 seconds.
Cover your cough or sneeze with a tissue, throw the tissue away, and then wash your hands.
Avoid touching your eyes, nose, and mouth.
Clean and disinfect frequently touched objects or surfaces such as remote controls and doorknobs.Avoid close contact with people who are sick.
Stay home if you are sick. Call your doctor if you develop fever, cough, or difficulty breathing.
---